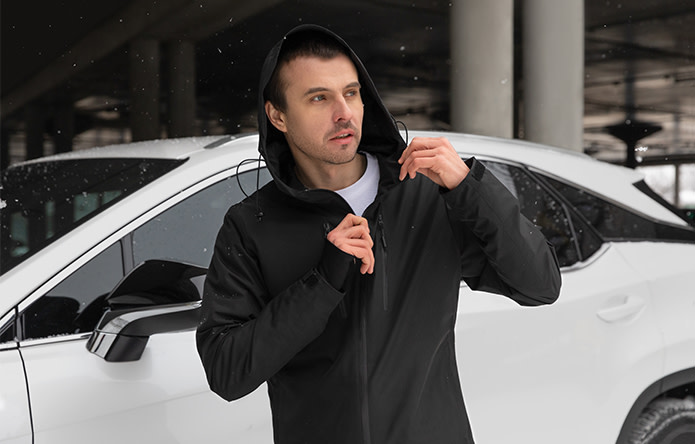 While traditional synthetic insulation is the standard, it's nowhere near the level of warmth that a graphene-infused jacket has. Gamma takes graphene-integrated clothing to a whole new level of modern sustainability and style. Lightweight, all-seasonal, strong, and breathable.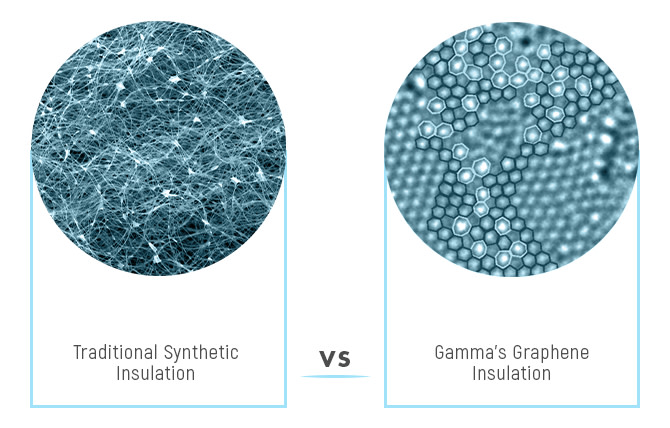 Graphene's thermal properties have been called revolutionary. It is able to adapt to your body almost like a second skin. Graphene moves heat through its latticed structure, evenly distributing it around your body. In warm weather, it expels heat and wicks moisture to keep you cool.
Graphene conducts heat from your body and Gamma's built-in heaters and channels it throughout the jacket. In cold weather, it evenly distributes heat to your entire upper-body. In hot weather, it expels heat through its permeable pores.


With Gamma, you won't have to wear multiple layers or bulky coats. Gamma's graphene layer will regulate its temperature based on your environment, so you'll stay comfortable in temperatures from warm to frigid.
From city strolls to hikes to snowsports, Gamma will keep you at your ideal temperature.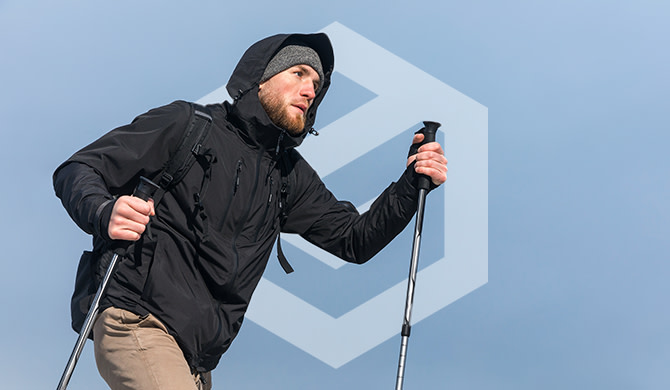 Gamma is equipped with 3 carbon fiber heating elements built directly into the jacket. When your body heat isn't enough, you can supercharge Gamma's graphene layer at the push of a button.
Within seconds, the heaters will begin to warm the jacket, and graphene will distribute the heat to your entire upper-body. Graphene's thermoregulating properties also ensure the jacket won't become too hot.

Gamma's built-in heaters will keep you warm and comfortable even in sub-zero conditions. No need for more layers, even on the coldest days.
Gamma's heaters are powered by any power bank. Just plug it into the USB-A input in the inner pocket and the jacket will begin to heat up.
Combined with graphene's thermoregulating properties, unlike other materials, Gamma will never overheat or ignite. Even if you leave the heater on or fall asleep in the jacket, there is no risk of burns or overheating.
Gamma's built in heater comes with 3 adjustable temperature settings that you can cycle through with the press of a button to help fight every kind of cold!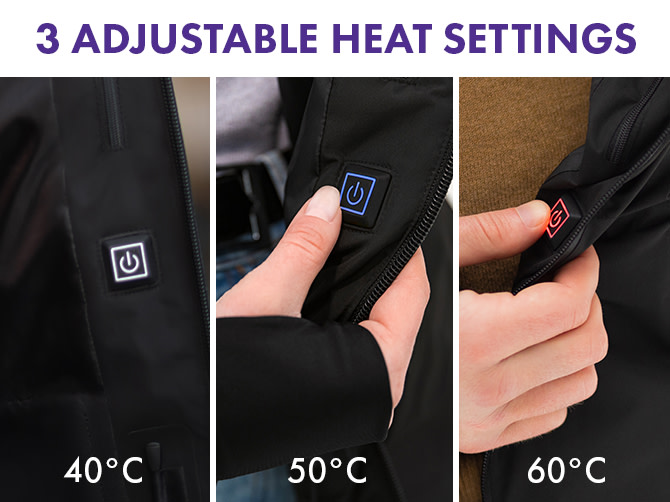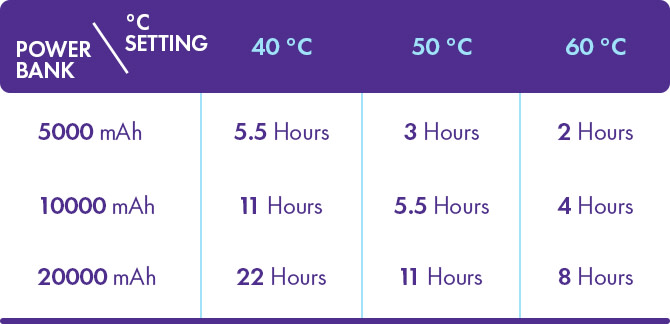 The carbon fiber heating elements won't restrict your movement or weigh you down. Because the jacket doesn't contain any electrical parts or batteries, you can machine wash it without the risk of damage.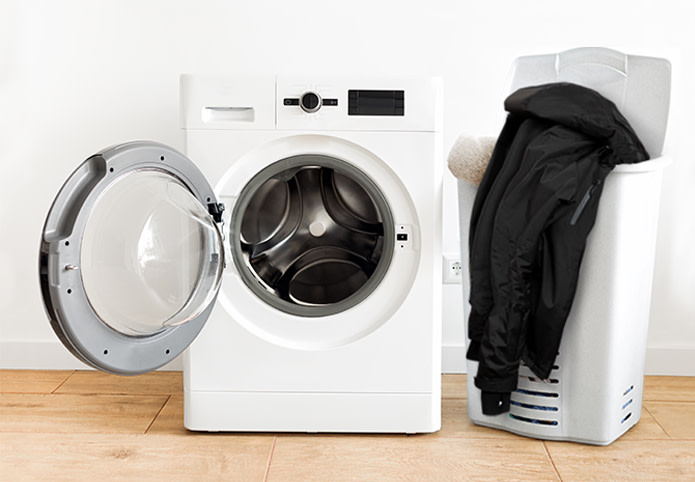 Gamma contains many pockets, including several hidden pockets, making it practical at home and safe while traveling. Anything you used to stuff in your tote bag can now be stored in your jacket.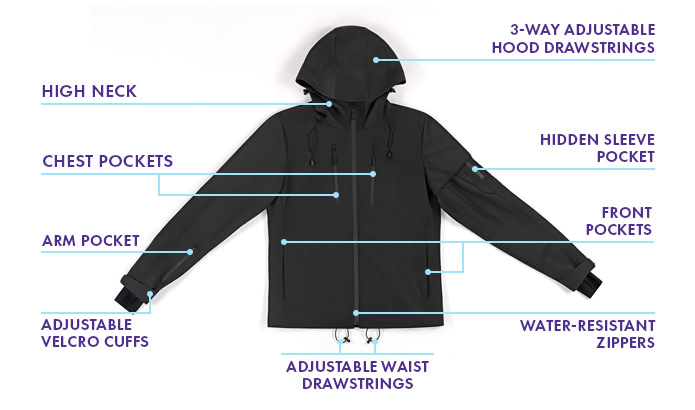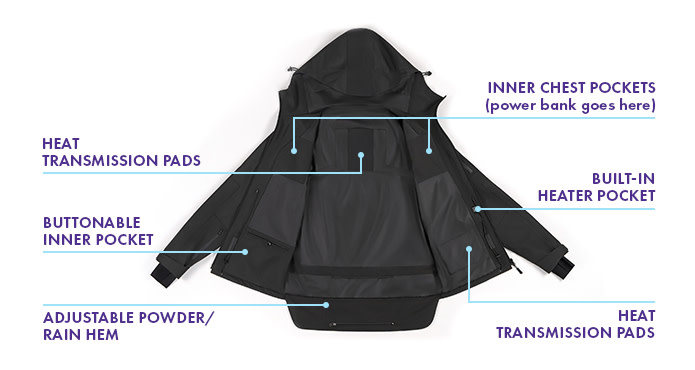 Head to the campground, office, or airport with everything you need close to your body with Gamma's secure pockets.
12345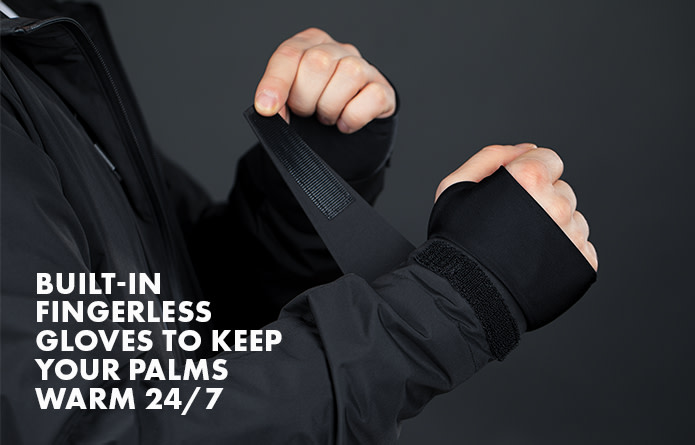 Gamma's fit is fully adjustable to ensure your comfort and to protect you from the elements, whenever you need it.
Adjustable drawstrings in the hood and waist lock in heat and protect against wind.
Velcro cuffs and a high neck secure your wrists and guard sensitive skin.
Built-in fingerless gloves to protect your hands without hindering your grip.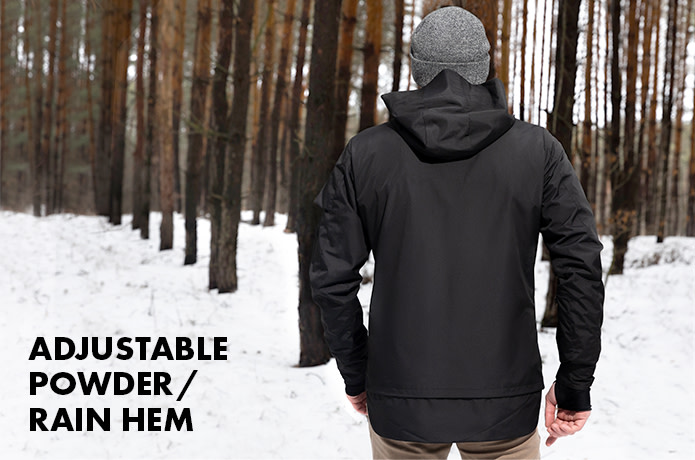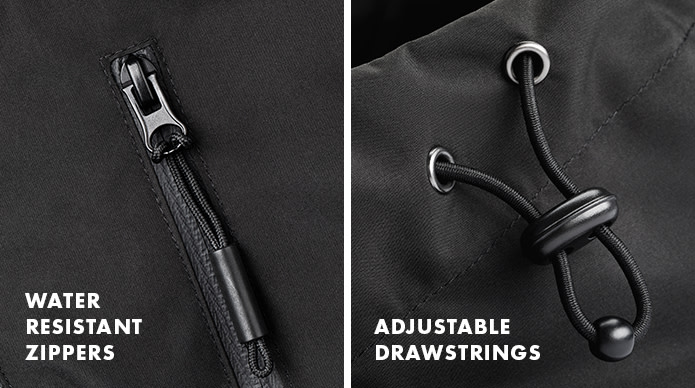 Tired of heavy jackets and puffy layers?
Gamma is the solution. Graphene isn't just the strongest known material. It's also the thinnest. At one atom thick, it's lighter than air—literally. This makes Gamma incredibly lightweight and flexible—perfect for folding, storing, packing, and shoving in your backpack. Traveling with Gamma can save heaps of space in your luggage, especially for minimalist backpackers.

Weighing in at less than 500g (about 1 lb), Gamma weighs as much as the average hoodie. Yet, it can keep you warm as well as a thick winter coat.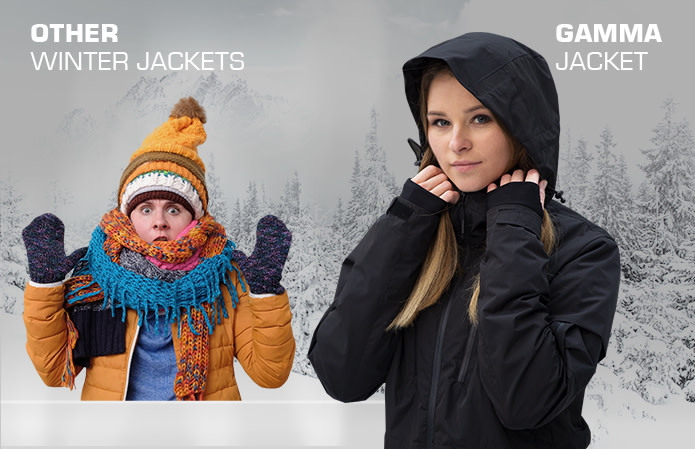 Graphene, a material stronger than diamond, can resist almost all forms of damage. It's scratch-proof, puncture-proof, tear-proof, and abrasion-proof. Knives can't even scratch Gamma, so you can wear it in the toughest conditions.
Gamma resists surface wear caused by rubbing or scratching, and it will never scuff or tear. You can expect Gamma to still look like fresh and new after years of heavy use.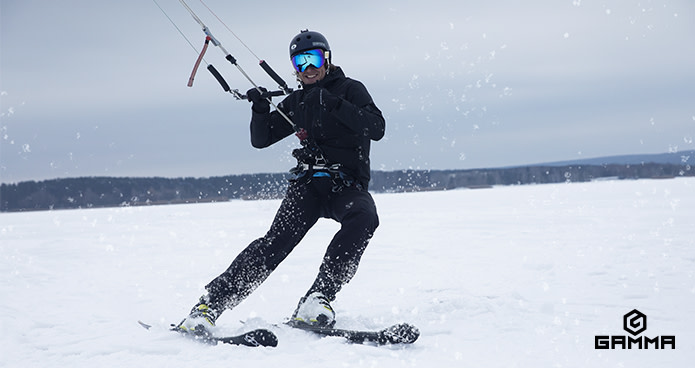 Graphene is able to expel heat without letting cold air inside the jacket, so you'll never feel that sticky, sweaty feeling you get from most shells, rain jackets, and winter coats.
Graphene's semipermeable structure also makes Gamma the ideal jacket for warmer weather in autumn and spring. Gamma will keep you cool when the sun comes out by releasing excess heat—graphene knows when to do this by detecting and reacting to your body temperature.
If you're using Gamma as sportswear, graphene will pull heat and moisture away from your body, moving it to the outer surface of the jacket and expelling it into the air. When you're on the slopes, jogging, or ice skating, Gamma will keep you feeling cool while maintaining your core temperature.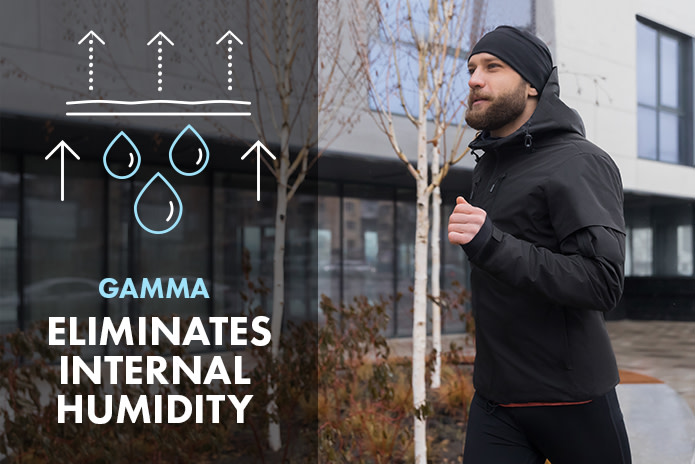 Don't worry about working up a sweat in Gamma. Graphene is 100% anti-odor, meaning no odor-causing contaminants can grow on the jacket.
Graphene interacts with sweat odors and neutralizes the smell through ionic conduction, efficiently removing bad smells and neutralizing any harmful substances on its surface.

With Gamma, never worry about your jacket smelling like sweat.


Gamma was built for unforgiving alpine conditions. Combining the naturally wind resistant and water resistant nature of Graphene's compact atomic bonds and our proprietary weave, Gamma is waterproof and windproof.
Whether you're strolling in a light mist or stuck in a monsoon, you can count on Gamma to keep you dry and warm.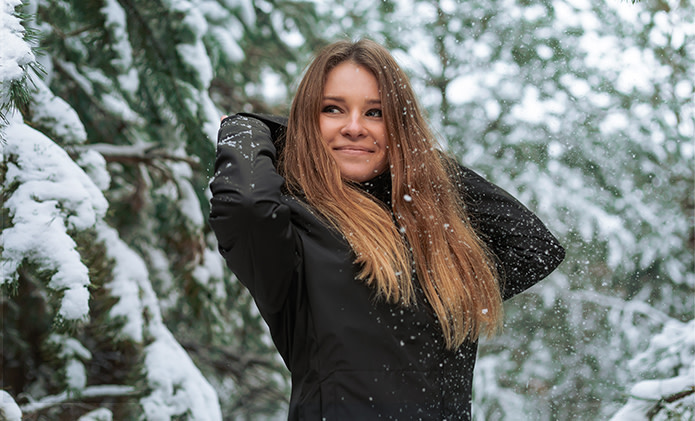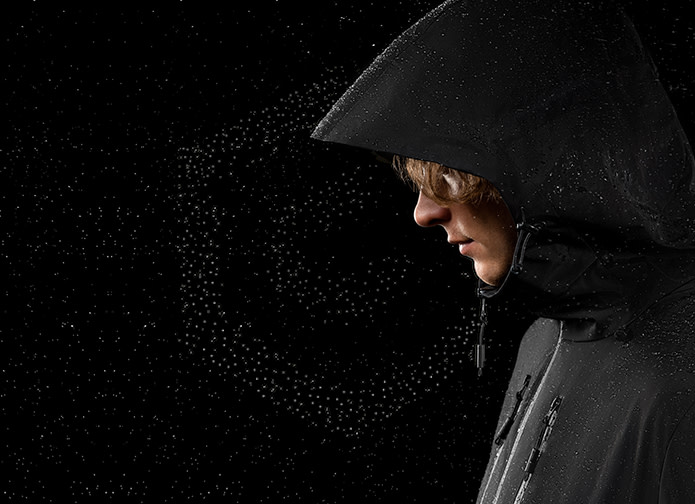 Even though Gamma is lightweight and thin, its graphene infused technology is effective up to 50 Miles per hour / 80 Kilometers per hour winds.  Gamma is an absolute must whether you're just road biking or doing some high altitude skiing or hiking.



Graphene is hypoallergenic, meaning it's resistant to allergens like pollen and mites. It's completely natural, and it is suitable for all skin types, including people with skin allergies and skin conditions.
Graphene is non-toxic, and Gamma is manufactured with 100% non-toxic materials. With carbon as its prime component, graphene is harmless and completely non-hazardous.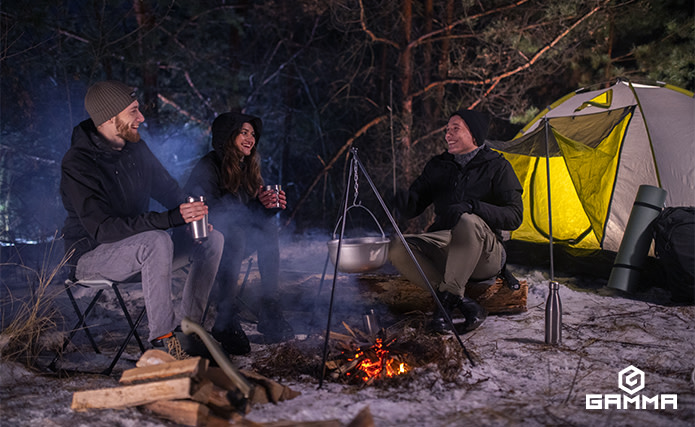 Did you know that harmful UV rays can penetrate many light jackets, windbreakers, and raincoats? This can cause burns and skin damage when outdoors for long periods.  Gamma is UV-proof and keeps your skin safe from the sun when you're outdoors.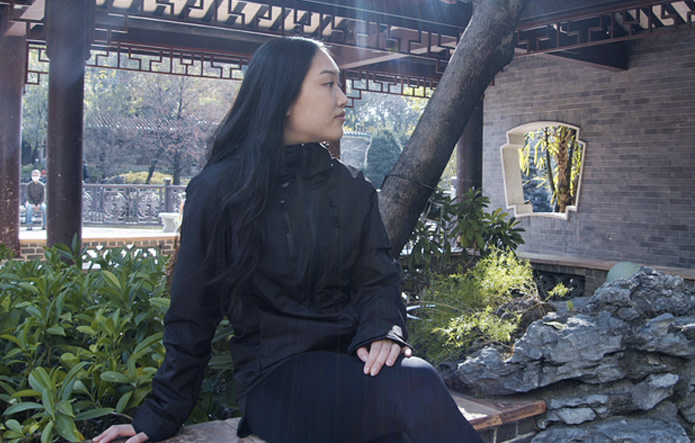 Graphene repels UV light, also helping you to stay cool in the sun.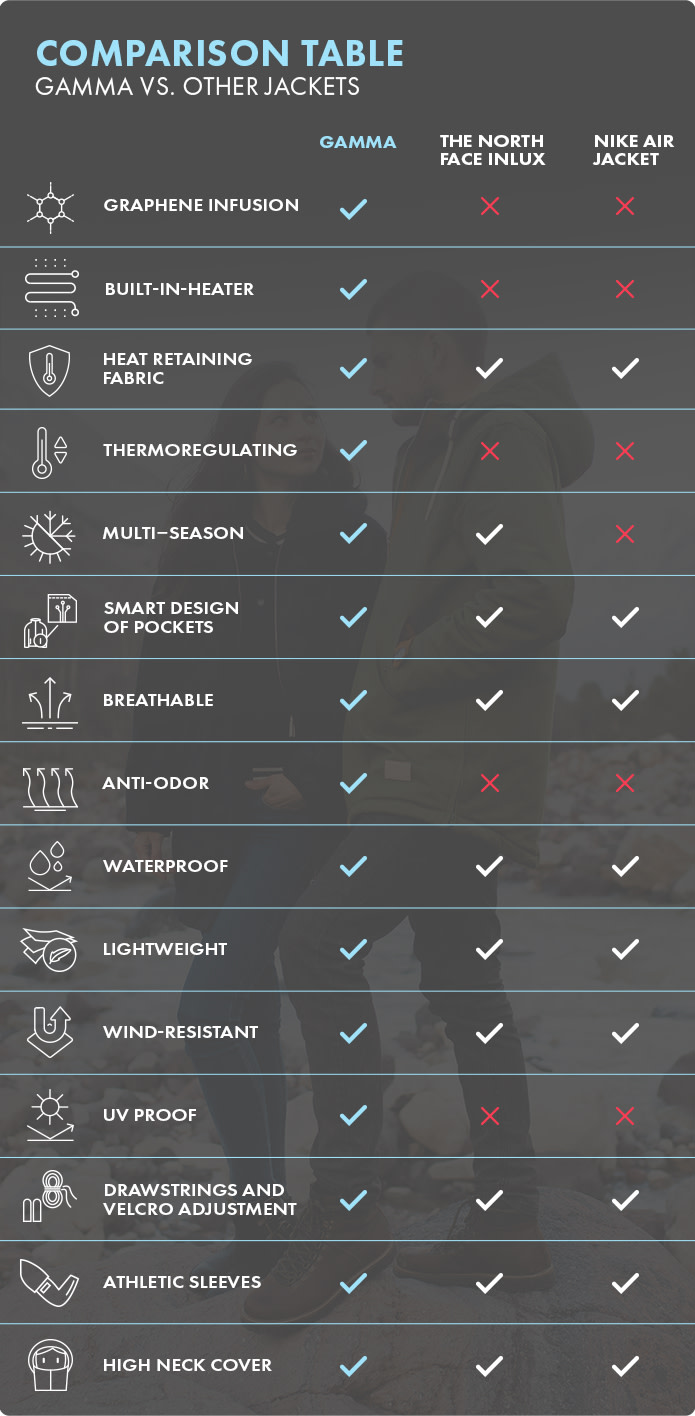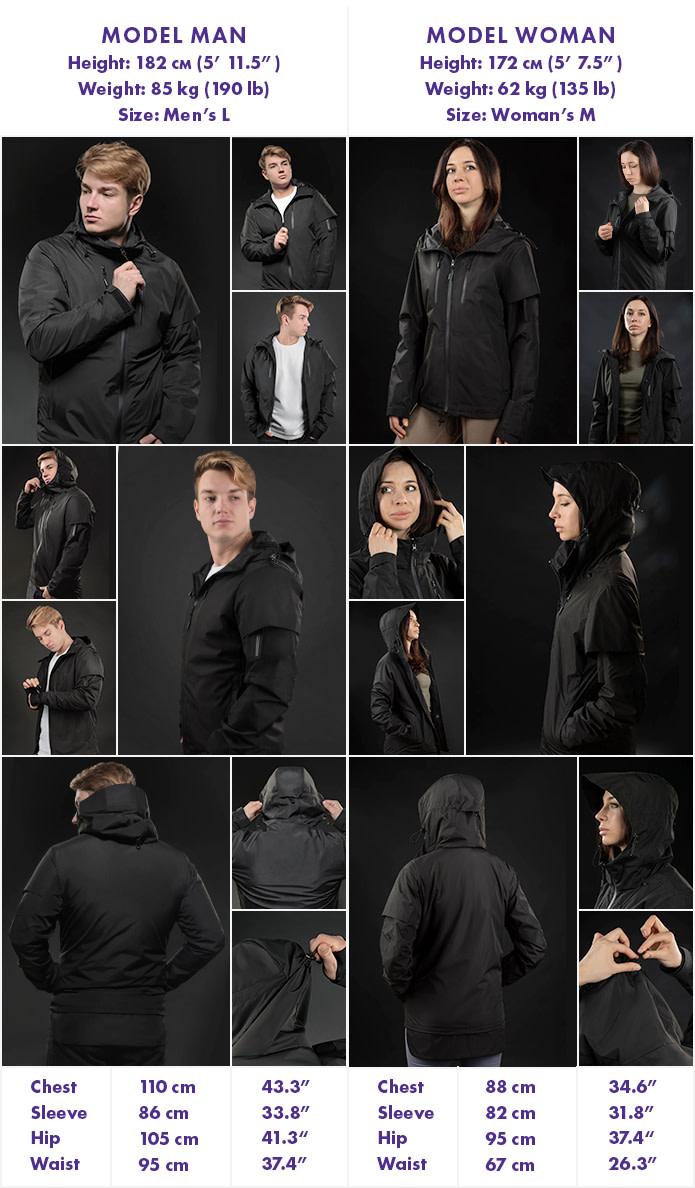 Gamma is designed and sized for a comfortable yet slim look. The tailored fit is neither too loose or too tight, creating high flexibility for the wearer.
All our sizing and designs are unisex so your sizing may not map. Make sure to take measurements. Sizing will be selected at the end of the crowdfunding campaign through surveys.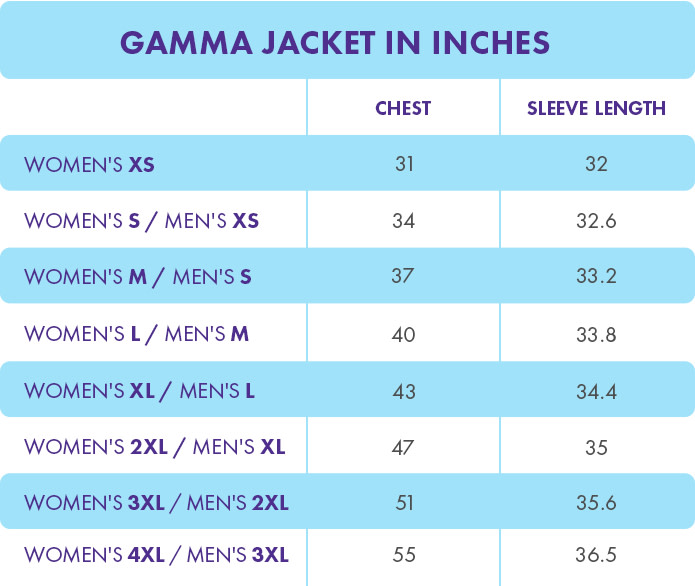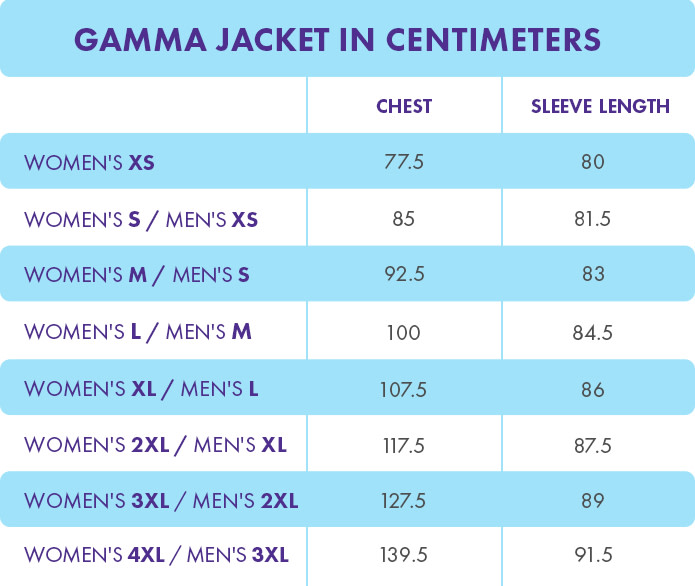 The story of Wear Graphene started back in 2004, when graphene was first discovered. Graphene was such a monumental discovery — the strongest and thinnest material on Earth — that it earned its discoverers a Nobel Prize.
About 10 years later, scientists first began to understand how to incorporate graphene into fabric. Almost immediately after, the founders of Wear Graphene began to infuse graphene nano-lattice into textiles, creating a new type of smart clothing. The first Wear Graphene lab was established in Hong Kong, where our offices remain today.
This is where we come in. Our team is composed of young visionaries that want to make a change in the world by innovating new products using cutting edge materials. Our team believes that high fashion and technology can be combined to bring smart clothing to the next level.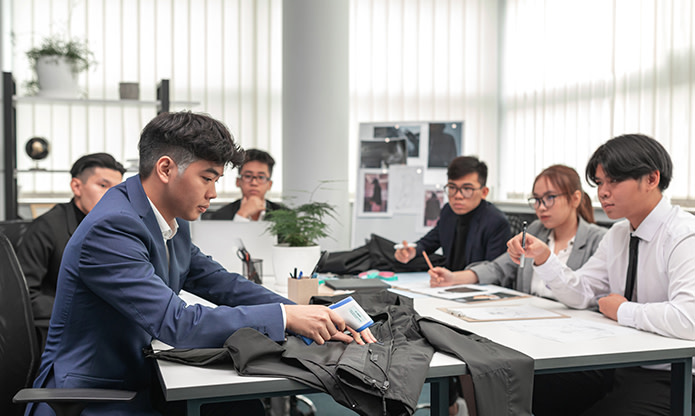 But we knew that with graphene, our smart clothing would do more. Gamma's graphene-infused material keeps you warm or cool in temperatures ranging from -5˚C to 22˚C (23˚F to 72˚F). It's also anti-odor, UV-proof, waterproof, wind-proof, damage-proof, and so much more.
It's the most versatile and high-performance jacket ever made. And we think it looks pretty cool too.
Check out our prototyping process – we're proud of how far we've come!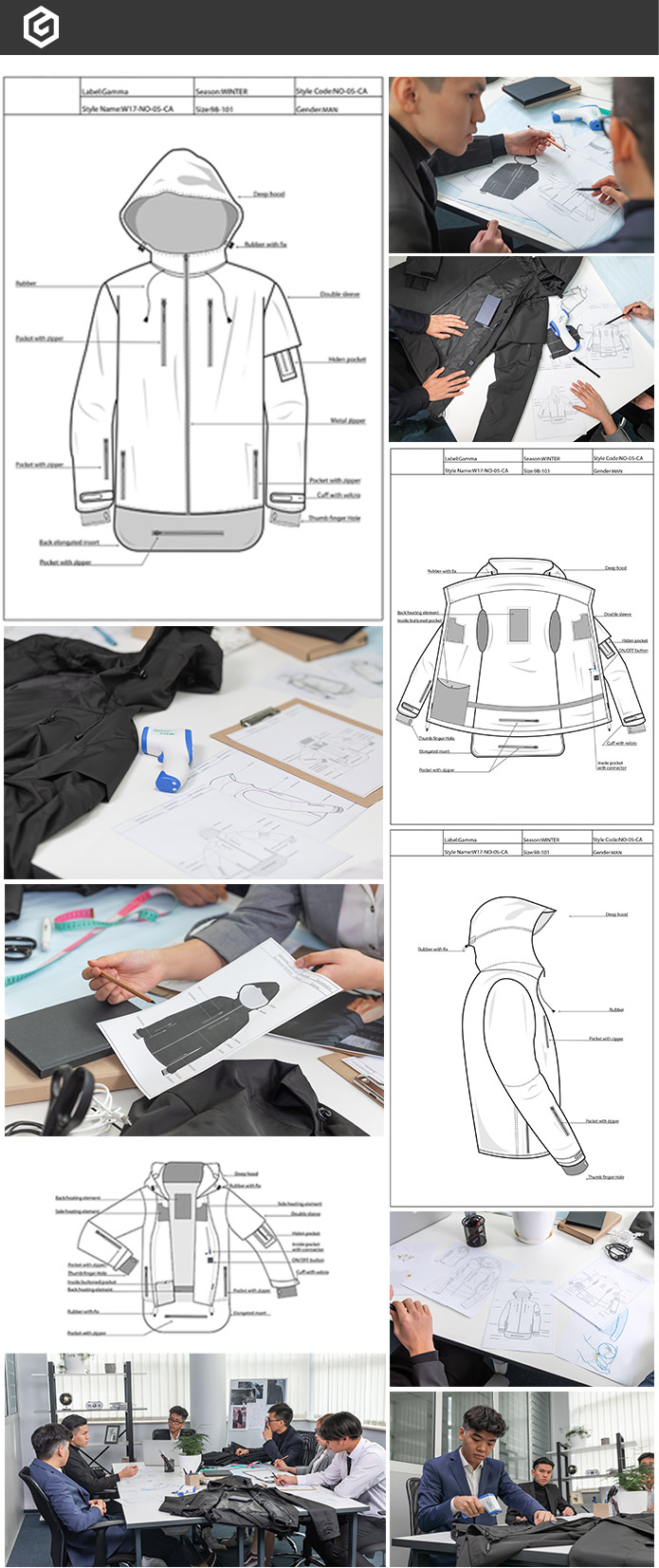 The Gamma! We have to fast forward to show you all the features and pockets in one go!
Until recently, we have focused our marketing for Gamma in Asia. Now, we would like to grow our presence overseas, starting on Indiegogo to rush our brand globally. Our existing supply chains and processes will allow us to manufacture and fulfill your order quickly.
We hope that you share our passion for smart and sustainable clothing and choose to become a backer of Gamma Jacket!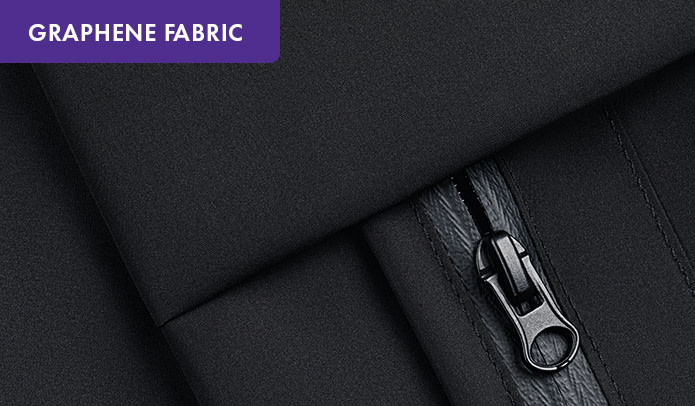 Wear Graphene is a Hong Kong-based team of scientists, designers, and business people who are dedicated to changing the way you wear clothes. With a focus on innovating through technology and sustainability, our team has developed a completely new type of graphene-infused smart clothing that we're very proud of.
The team is excited to launch our first product to a global market with Gamma Jacket.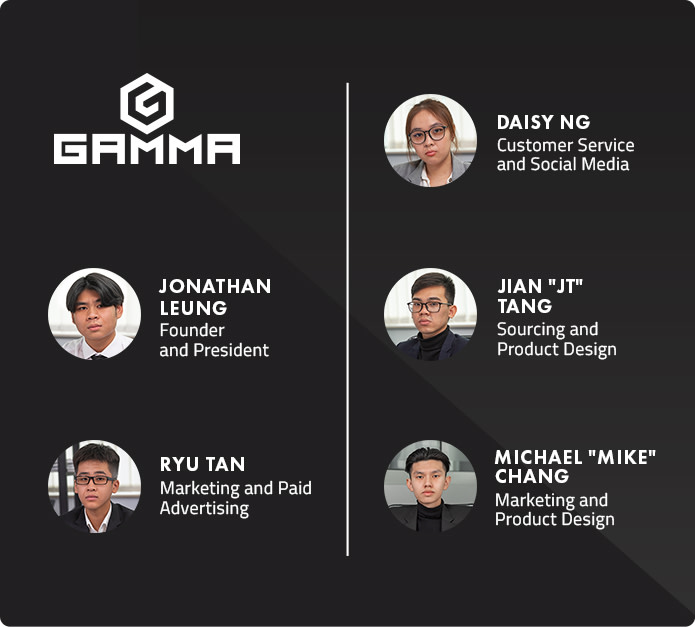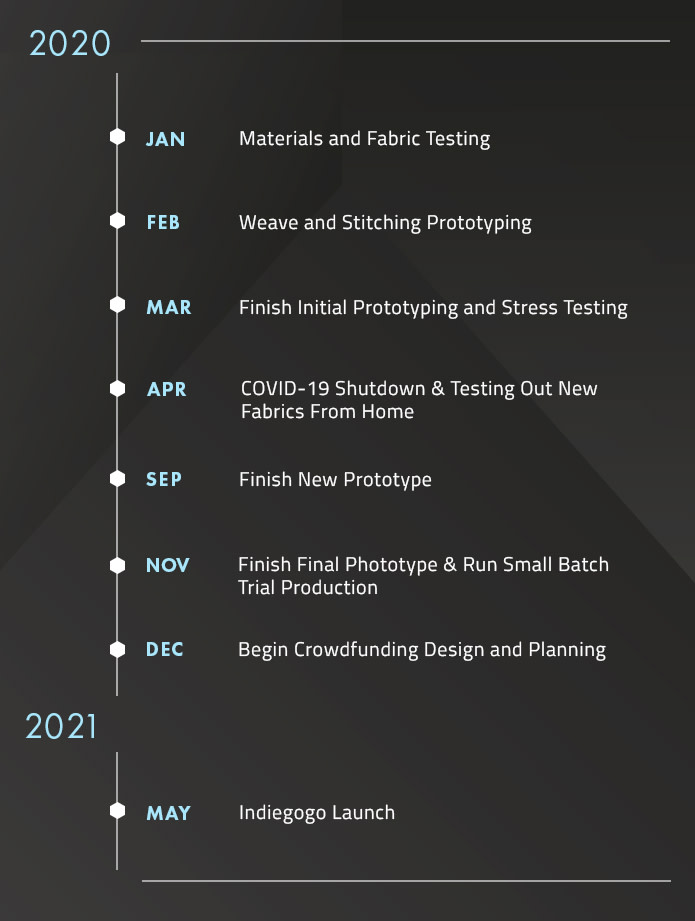 Looking for more information?
Check the project FAQ
Let us know if you think this campaign contains prohibited content.